Caring for Archives: The performance work of Sena Başöz
Artist talk with artist Sena Başöz and Dr Davina Quinlivan at Delfina Foundation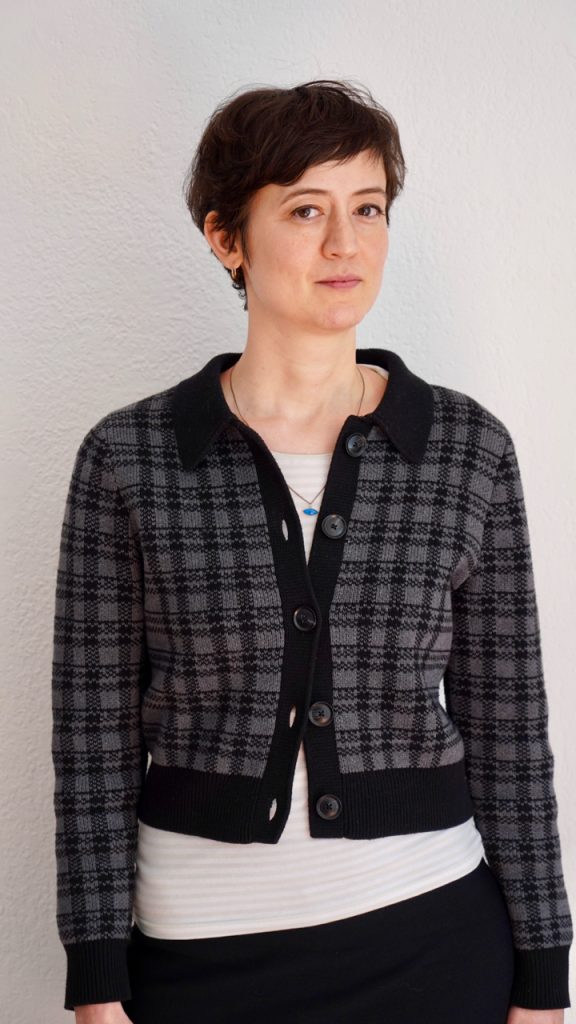 Join us for a talk with the artist Sena Başöz discussing with writer and academic Dr Davina Quinlivan – author of 'Filming the body in crisis: trauma, healing and hopefulness' – on the process of creating her new performance commission, Slalom.
We will explore the artist's performative practice and relation to archive. Concerned with a future impacted by climate change her latest research from the Wellcome Collection archives explores the role of the body practicing 'care" through the archival process, both as a means of healing and regenerating new futures.
Slalom is commissioned by Block Universe in partnership with Delfina Foundation and SAHA Association (@sahadernegi) and will show at the Wellcome Collection from the 26 – 28 May 2022.

Sena Başöz is a Turkish artist and filmmaker based in Istanbul. Her work investigates healing processes after cases of trauma focusing on regeneration possibilities of what is frozen, dead, stale or lost. The organism's self-repair and the balance nature obtains in the long run constitute the backbone of the narratives she employs in her works. Her recent solo exhibitions were Clam at Matsuake, Librairie Yvon Lambert, Paris, Astronomical Movements at Bilsart, Istanbul and Ars Oblivionis at Lotsremark Projekte, Basel.
Dr Davina Quinlivan is a writer and academic. Her research explores the correspondences between film, philosophy and literature, especially the representation of the body and the senses. She is the author of several monographs including Filming the Body in Crisis: Trauma, Healing and Hopefulness (Palgrave, 2015), The Place of Breath in Cinema (EUP, 2012), The Spirit of the Beehive (BFI Film Classics, forthcoming) and Joanna Hogg: New British Art Cinema, Female Identity and Aesthetics (EUP, forthcoming). Her work has featured as part of programmed, public events at The Wallace Museum, The Serpentine Gallery, The Tavistock Clinic London, Birds Eye View (Reclaim the Frame) and the British Film Institute. She regularly teaches her film seminar series 'F: For Flânerie' at The Freud Museum and is part of the teaching ensemble for The New School of the Anthropocene. This year has also seen the release of Quinlivan's memoir,Shalimar: A Story of Place and Migration.
© Erhan Arık