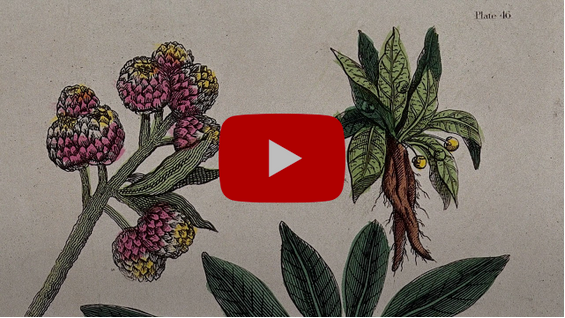 For the fifth edition of You've Got Mail!, the artist Diana Policarpo shares with us The Oracle (2020) a film work that speaks to a heritage of female-led knowledge of herbal medicines, psychedelics and our powerful, symbiotic relationship to plants. Drawing on mythology, history, economics of capitalism, racism and the patriarchy, this film weaves a compelling narrative that questions power dynamics and the role of holistic, embodied systems of care. Accompanying the film, we are pleased to share Diana's recipe for making your own calendula salve at home, alongside a suite of drawings. The video and drawings are part of her ongoing exhibition 'Nets of Hyphae', due to show at RADIUS Center for Contemporary Art and Ecology, Delft next year.
Click here to read the newsletter! (Video only available until the 15th of december 2021 but you can still enjoy the recipe and drawings)
Click here for previous editions of You've Got Mail! Earlier contributions, now available on our website, were from Himali Singh Soin, Marijke De Roover, Nikita Gill and Brian Fuata with Pebbles.
Diana Policarpo is a visual artist and composer working in visual and musical media including drawing, video, sculpture, text, performance, and multi-channel sound installation. Policarpo investigates gender politics, economic structures, health, and interspecies relations through speculative transdisciplinary research.
She creates performances and installations to examine experiences of vulnerability and empowerment associated with acts of exposing oneself to the capitalist world.