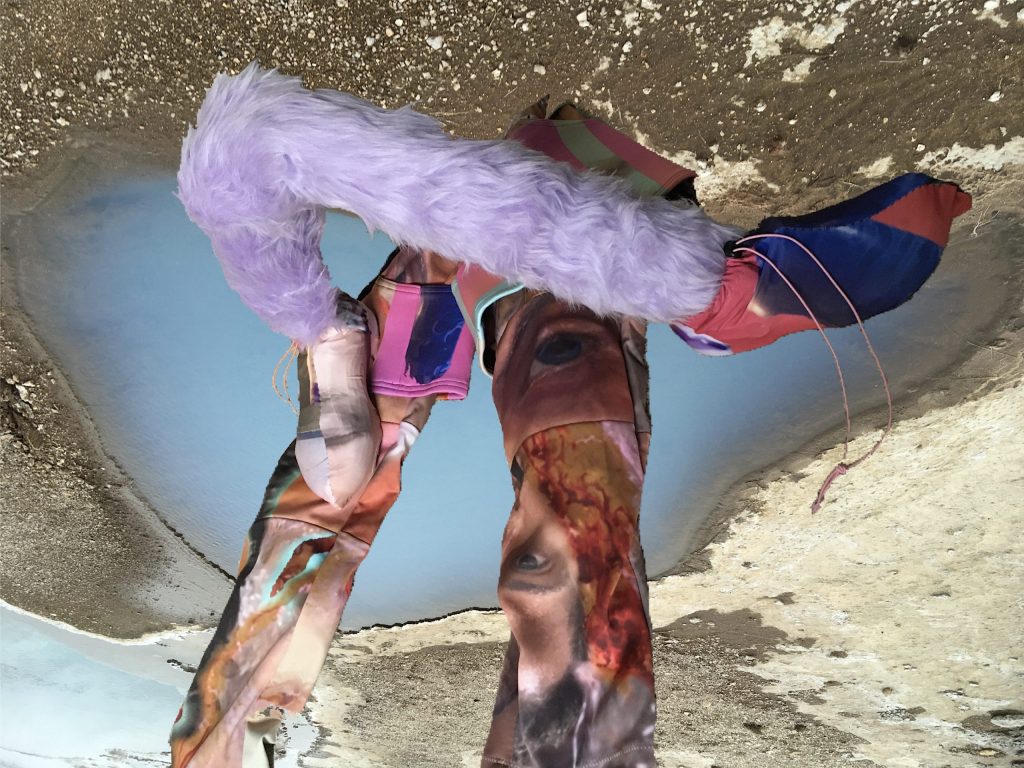 With [the ghosts]
is a digital collage film by Eve Stainton featuring costume pieces by Sophie Donaldson and sound by Caterina Barbieri
[the ghosts] as a queer romantic transmitter, as a mode of intimate teleportation and time traversal, a lockdown mediator. As a volume of horror that can be assigned to a lesbian experience, and as an absurd embodiment of this horror.

[the ghosts] as voices continually made invisible in society, as a volume holding the power to haunt, and bend reality.
As grief, heartbreak, darkness, acceptance.
As a force hanging before disappearance. And as a complicated texture that's with me, moving me.
With [the ghosts] is a series of digital collage sci-fi choreographies made during lockdown, with love.
Image credits
Stills from 'With [the ghosts]'.