The Simpsons Symposium by They Are Here at Studio Voltaire
Studio Voltaire, 1A Nelsons Row, London SW4 7JR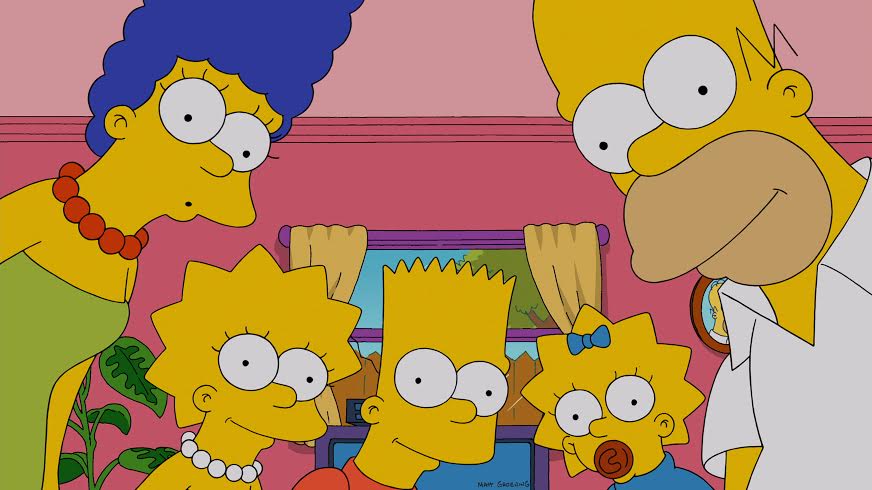 In association with Studio Voltaire, Supported by Battersea Power Station Foundation, Aziz Foundation and Lambeth Community Events Fund
Screening and Discussion with Nina Power, Rosalie Schweiker, Harminder Judge and They Are Here.
Taking its cue from They Are Here's new work, Welcome (2018), inspired by a line from Homer Simpson in the episode Mom & Pop Art (1999), the artists have convened a panel of Simpson's enthusiasts. Their discussions will touch on the Lisa Simpson Book Club, notable predictions of the future in the series and the recent documentary The Problem With Apu (2017). Attendees will be welcome to share their favourite clips via youtube.
The Simpson's Symposium is part of the events program for They Are Here's project Laughing Matter and the Block Universe 2018 Public Programme. Laughing Matter forms part of  In Residence, a new strand of Studio Voltaire's Participation Programme, which supports artists with a particular focus on public and social practice.
About the panel
Rosalie Schweiker is an artist. Her contribution to the Simpson's Symposium is in collaboration with her Simpson's obsessed brother Stefan Schweiker.
Nina Power is Senior Lecturer in Philosophy at the University of Roehampton and the author of many texts on philosophy, politics and culture.
Harminder Judge is an artist working across performance, installation, sculpture, print and video. He is currently undertaking a postgraduate fine art programme at the Royal Academy. In the last 6 months he has been developing material techniques inspired by Indian Tantric painting, continuing ongoing explorations of Western esotericism and Eastern mysticism.
They Are Here is a collaborative practice steered by Helen Walker and Harun Morrison. They are currently based in London and on the River Lea. Their works can be read as a series of context specific non-narrative conceptual games.