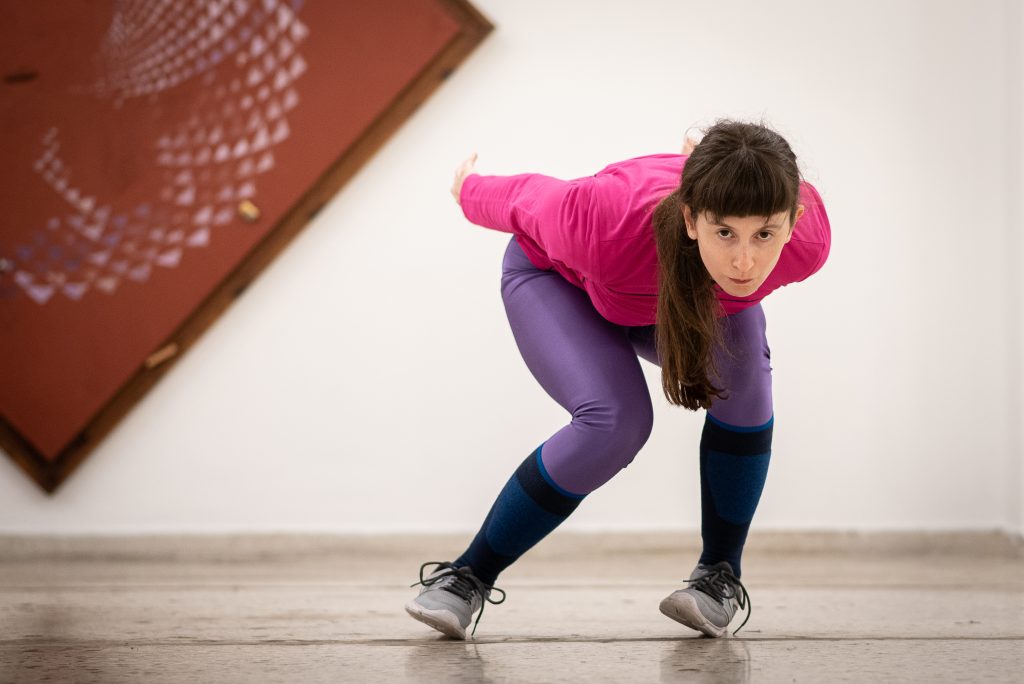 Come and watch performers metaphorically slalom towards a future affected by climate change, as artist Sena Başöz investigates how reconsidering the past can be a healing act. Slalom uses movement, sound and Wellcome's Collection to explore the role of archives in practising 'care' and regenerating the future.
Thursday 26th May, 19.00-19.30
Friday 27th May, 13.00-13.30
Saturday 28th May, 15.00-15.30 and 16.00-16.30
UK premiere, commissioned by Block Universe in partnership with Delfina Foundation and SAHA.
Accessibility:
There will be a printed script available for each performance.
The performances on Friday 27th May at 13.00 and Saturday 28th May at 15.00 are relaxed events.
Concept and Direction: Sena Başöz
Choreography: Sena Başöz, Sedef Gökçe, Canan Yücel Pekiçten
Performance and Dance Artists: Sena Başöz, Sedef Gökçe, Canan Yücel Pekiçten
Original Soundtrack: Semih Fırıncıoğlu
Sena Başöz  is a Turkish artist and filmmaker based in Istanbul. Her work investigates healing processes after cases of trauma focusing on regeneration possibilities of what is frozen, dead, stale or lost. The organism's self-repair and the balance nature obtains in the long run constitute the backbone of the narratives she employs in her works. Her recent solo exhibitions were Clam at Matsuake, Librairie Yvon Lambert, Paris, Astronomical Movements at Bilsart, Istanbul and Ars Oblivionis at Lotsremark Projekte, Basel.