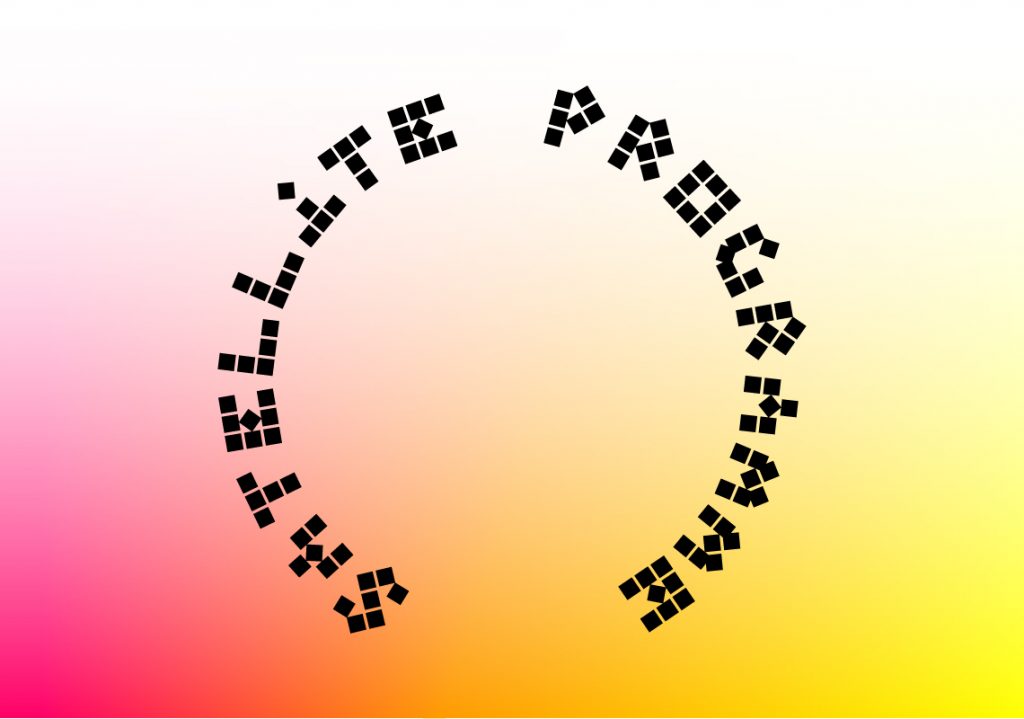 26 May – 3 June 2018
The Block Universe Satellite Programme is a new addition to the festival and highlights events, performances and exhibitions at the following venues: Bold Tendencies, Bosse & Baum, Kunstraum, Tenderpixel and Ryder Projects.
Friday, 18 May – Saturday, 22 September 2018
BOLD TENDENCIES 12th Summer Programme
Art – Orchestral music – Opera – Architecture
7th-10th Floors Multi-Storey Car Park, 95a Rye Lane, London SE15 4ST
Bold Tendencies is excited to present ten new commissions from international artists in the rooftop spaces of the Peckham Multi-Storey Car Park for our most ambitious summer project to date. Working across art, orchestral music, opera and architecture Bold Tendencies will open to the public 18 May – 22 September 2018.
The focus for this year's art commissions is Ecology and the commissioned artists are:  Johann Arens, Sian Lyn Hutchings, Irina Kirchuk, Lawrence Lek, Arjuna Neuman, João Vasco Paiva, Sterling Ruby, Emilija Škarnulytė, Jenna Sutela, and Richard Wentworth.
Wednesday, 30 May 2018
Caterina Silva & Andrea Koch
STORM II
Bosse&Baum, Bussey Building, 133 Rye Ln, London SE15 4ST
This is a public event, but booking recommended.
Bosse & Baum will present the work STORM II, a performance of sounds and words by Andrea Koch (musician and sound-maker) & Caterina Silva (visual artist). Beginning as an attempt to describe the evolution of Caterina's creative process through language, Storm II becomes a dialogue and a fight, in which theory, chemical formulas, storytelling and poetry are transfigured into sound and music. The time-lapse between the voice and its implosion generates a distance, a state of quietness, similar to the moment that takes place just before a storm hits. The work will be part of a series of performances on occasion of Caterina Silva's solo exhibition, Impressione, at Bosse & Baum.
Saturday,  2 June 2018, 2-4pm
Sara Rodrigues and Tyler Eash
Allusion to a Body No Longer Present
Produced by   Kunstraum  at:
St Giles Church, Fore St, Barbican complex, London EC2Y 8DA
This is a public event, no booking necessary.
"When she died at 3 in the morning, the doctors came along and I said: 'open the window let the soul out' and I thought after this: 'Why did I say that?' I don't really believe in it do I? But I said it and I still wanted the window open and I can't explain that sometimes."
'Allusion to a body no longer present' is a collaboration between artists Tyler Eash and Sara Rodrigues, curated by Camille Bréchignac and produced with Kunstraum for the satellite programme of Block Universe.
Initially conceived for the Swiss Church in London, the performative installation will be reworked within Saint Giles, a 14th Century Gothic church at the heart of the Barbican. The performance, featuring the artists alongside Rodrigo B. Camacho and Alexandra Baybutt, is comprised of spoken text, music, choreography and sculpture. The script is derived from interviews with members of the Swiss Church congregation on the significance of self, search for meaning, and remembrance after death.
Sunday, 3 June 2018, 6pm
Anna Zett
Particular Experience
Produced by Bosse&Baum
Play-Co Studio,  68 Broadwick Street, London, W1F 9BF
This is a public event, but booking recommended.
Bosse & Baum will be hosting a public presentation and discussion around the practice of Anna Zett, as part of the research programme, Micro Social Cultures. This research-based series has been curated by writer Jamie Sutcliffe, and will involve collaborations with the artists, Hamish McPherson, Jenny Moore, Adam James & Sarah Jury. The event is limited to 20 spaces, please RSVP by emailing the gallery. 
Anna Zett is an artist, writer, director of films and radio plays, born in Leipzig and living in Berlin. Working alone and in teams, Zett combines historical research and symbolic reflection with a performative practice rooted in the unscripted, undetermined present situation. In 2014 she published her first two longer videos, both dealing with the dinosaur as an imperial emblem, which were screened internationally in various contexts and art institutions. Since then her focus shifted from imaging technologies to voice and body as complex human media linking improvised process and symbolic control. In recent years Zett has written and directed two radio dramas for the German public radio, and (co-)hosted various participatory formats ranging from dance to story telling. There will be an artist talk on 4th June, 7pm, at Play Co. Studio, Soho. Please RSVP by emailing the gallery.
Saturday, 26 May 2018, 4-6pm
Tenderpixel
Book Launch
Tenderbooks, 6 Cecil Court, London WC2N 4HE
This is a public event, no booking necessary.
Please join us for the launch of Chateau Récit No.1: Eau! by Billie Muraben. Eau! considers the tricksy history of the dancing fountain. From its origins in Ancient Greece, through Renaissance Italy and Louis Vuitton's Paris fondation; to theories of a flat earth, and the Tower of Babel; Louis XIV's Les Grandes Musicales at the Château de Versailles and Steve Wynn's Fountains of Bellagio: "How cool is that?!"  Chateau Récit is a new series of quarterly photo-text essays from Chateau International.
Tenderpixel's current series loos at the notion of the 'Hangover' as a viscreal, bodily metaphor for our times often also called the Anthropocene. With interlinking exhibitions and events the series unfolds how being able to exist on this planet is so evidently contingent on sharing it: as bodies as well as social beings, economic and ecological factors, our fate is bound to other entities. Tenderpixel will release events including screenings and talks as part of the Block Universe programme.
Saturday,  2  June 2018, 12-8pm
Secret Anthem for a World of Values
A collaborative project by: Andrés Pereira Paz and Juan Diego Tobalina
The Ryder Projects,  19a Herald Street, London E2 6JT
This is a public event, no booking necessary.
Andrés Pereira Paz (Bolivia, 1986) has conceived Secret Anthem for a World of Values, a unique event for Block Universe Festival that entails a participatory performance and a resulting audio piece at the end. Upon their entrance to the gallery, visitors will be given a set of instructions in order to trigger their thoughts about the emotions felt before moving to somewhere else, at the very moment leaving behind a place that meant something for them. A big roll of paper will be placed throughout the gallery space for the audience to write a sentence that can relate to that farewell situation before experiencing a territorial transition. Once the participant has written it, the information will be rolled and hidden to the next participant, following a similar dynamic as in an exquisite corpse. The text left by the intervention of all visitors will be converted in an audio piece sent via email to each participant during the month of July 2018.