Studio Voltaire, 1A Nelsons Row, Clapham, London SW4 7JR, UK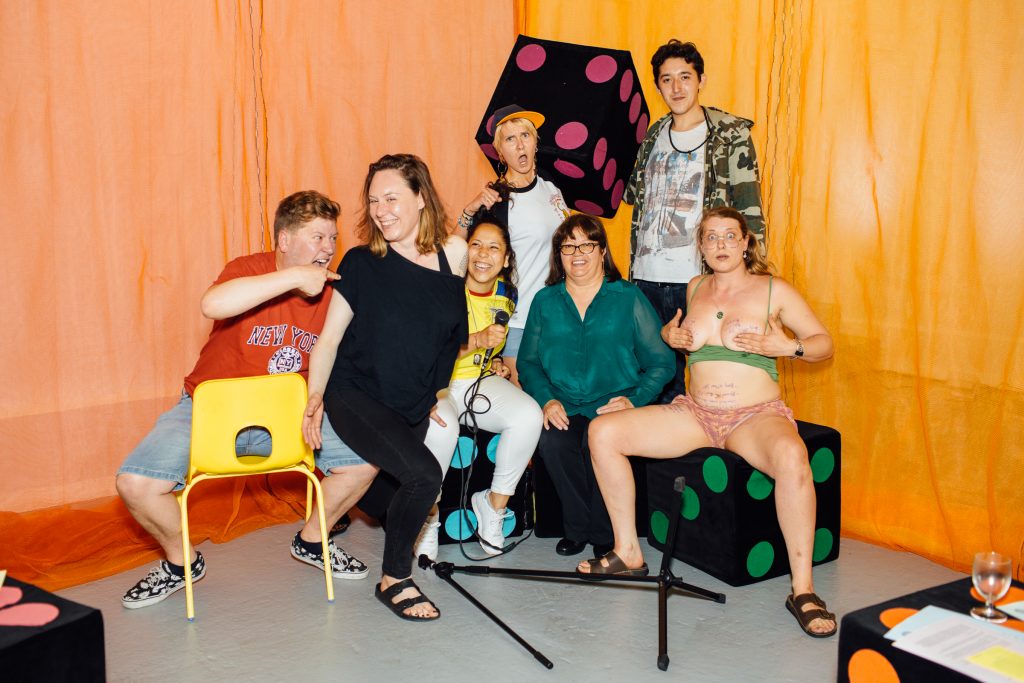 *New Commission in association with Studio Voltaire, Supported by Battersea Power Station Foundation, Aziz Foundation and Lambeth Community Events Fund
Collective practice They Are Here present ROUTINE, an evening of live comedy by Londoners living precariously.
This new performance was initiated by an invitation to community activist groups across London to attend a series of free stand–up comedy workshops led by professional comedian Logan Murray. Participating groups include Migrants Organise, Indoamerican Refugee and Migrant Organisation Brixton, the Independent Workers Union, X–Talk and the Latin American Women's Rights Service.
Amongst the participants are a Bulgarian cleaner turned small business owner, a rat–catcher, a refugee living in an East London anarchist squat, a sex–worker, a freelance writer and a Deliveroo courier. The performances comprise a series of five minute routines presented in the gallery which has temporarily transformed into a comedy club, guest compered by The White Pube.
ROUTINE offers a platform for Londoners living precariously to practice comedy as a vehicle to address the politics and intersection of self–representation, migration and the gig economy. It is a live element of They Are Here's project Laughing Matter (24 May–10 June 2018), which also includes an installation of sculpture, soundworks and video.
Laughing Matter is the culmination of In Residence, a new strand of Studio Voltaire's Participation Programme, which supports artists with a particular focus on public and social practice, connecting the gallery with our locality over an extended period of time.
Supported by Battersea Power Station Foundation, Aziz Foundation and Lambeth Community Events Fund.
Special thanks to Battersea Arts Centre, Somerset House Studios and MayDay Rooms.