Panel discussion: Edge of an Era – 1980s Performance Art and Now at LADA with Rob La Frenais, Helena Goldwater, Phoebe Patey Ferguson, Louise O'Kelly and Alex Eisenberg
Live Art Development Agency (LADA), The Garrett Centre, 117A Mansford Street, London E2 6LX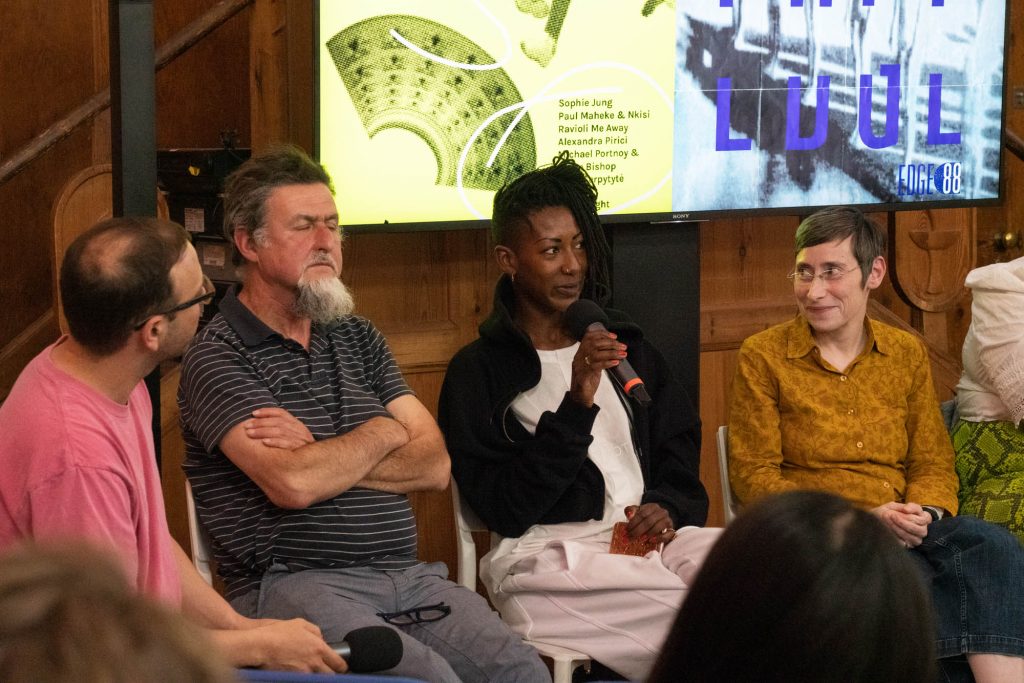 In the 1980s, the influential Performance Magazine (1979-1992) started presenting performance art events in London, including Art in Danger, At the Edge and Last Sweat of Youth at the Diorama and AIR Gallery. This culminated in EDGE 88, one of London's first site-specific performance/installation festivals and the focus of the recent Edge of an Era project exploring performance art in the late 1980s.
EDGE 88 was a forerunner of London based festivals that emerged in in the 2000s such as Block Universe, Fig 1 and 2, SPILL Festival of Performance, Steakhouse Live, Tempting Failure and others, and this event brings together a panel of artists and curators from the 1980s and now to look at the context that EDGE 88 operated in and how that compares with the current landscape in which Block Universe presents its work. Featuring Rob La Frenais (original director of EDGE and co-curator of Edge of an Era), Helena Goldwater (artist and co-curator of Edge of an Era), Phoebe Patey Ferguson (academic, artist and curator of VFD, London), Louise O'Kelly (Founding Director and Curator of Block Universe) and Alex Eisenberg (LADA and co-curator of Edge of an Era).
Some of the questions that the panel will address are: What are the changes in the artistic landscape and the visibility of performance art practices? What artistic lineages do artists identify with now and how does this affect their relationship to the history of performance? What are the political resonances between the late 1980s and now and how does this impact on the work that is being made and presented?
As part of the evening we will also screen a short film by Morgan Quaintance commissioned for Edge of an Era, 2019, Anne, Paul and Richard, which evokes the spirit of the 1980s through the work of Bow Gamelan Ensemble (Anne Bean, Paul Burwell and Richard Wilson).
All photos by Manuela Barczewski except last image: Video still from EDGE 88, Told by an Idiot – Derek Kreckler, Adrienne Gaha and Sarah Miller, 1988.
Supported by Arts Council England