No Fantasy without Desire, No Destiny without a Daddy
The Brunel Museum, Thames Tunnel, Railway Avenue Rotherhithe London, SE16 4LF
Evan Ifekoya & Victoria Sin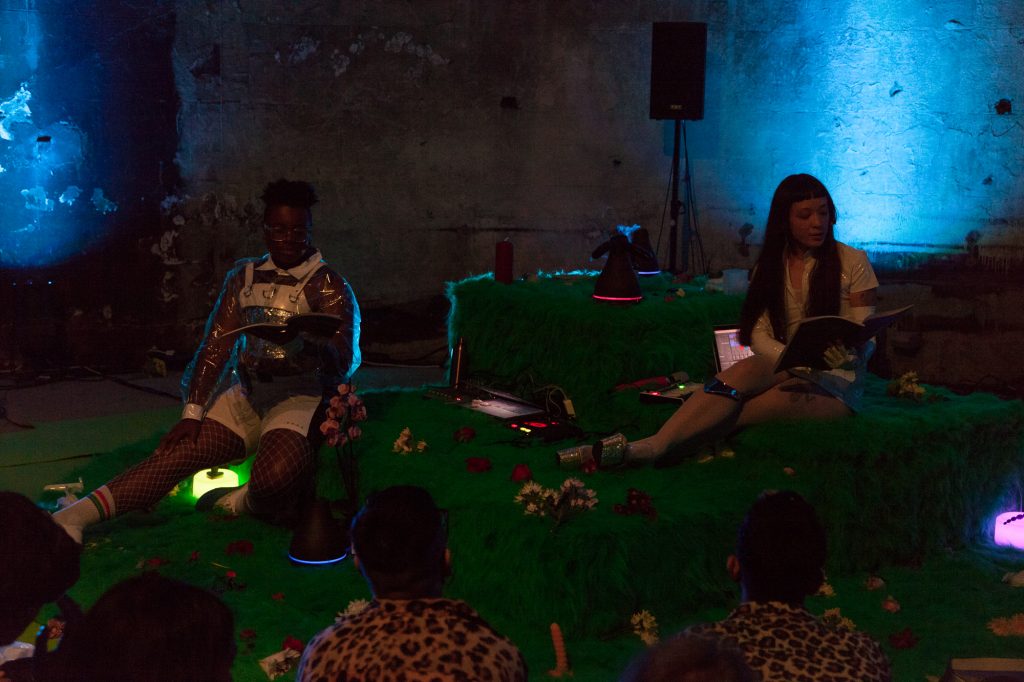 *New Commission
For their new commission, set to debut at the historic Thames Tunnel,
Evan
Ifekoya
and Victoria Sin will present 
No Fantasy without Desire, No Destiny Without a Daddy.
  Realised as a performative reading of a science fiction script, it imagines potential futures of embodiment within a new sociopolitical system. Presented as a collection of fragments held together in the form of a narrative script; the work draws on
text
's such as Ursula le Guin's 'Carrier Bag Theory of Fiction' where the format of the story is not to dictate a moral or didactic path, but instead propose a series of situations, ideas and contexts for being.
The script at the heart of this performance is generated through research the artist's carried out at The Huntington Library in Los Angeles with Octavia E Butler's papers. The starting point of which is Butler's multiple false starts and stops of the final unfinished novel in her Parable series, Parable of the Trickster.