2-6pm daily. 22 – 28 May, 2019. Free Entry. IWM London, Lambeth Road, London SE1 6HZ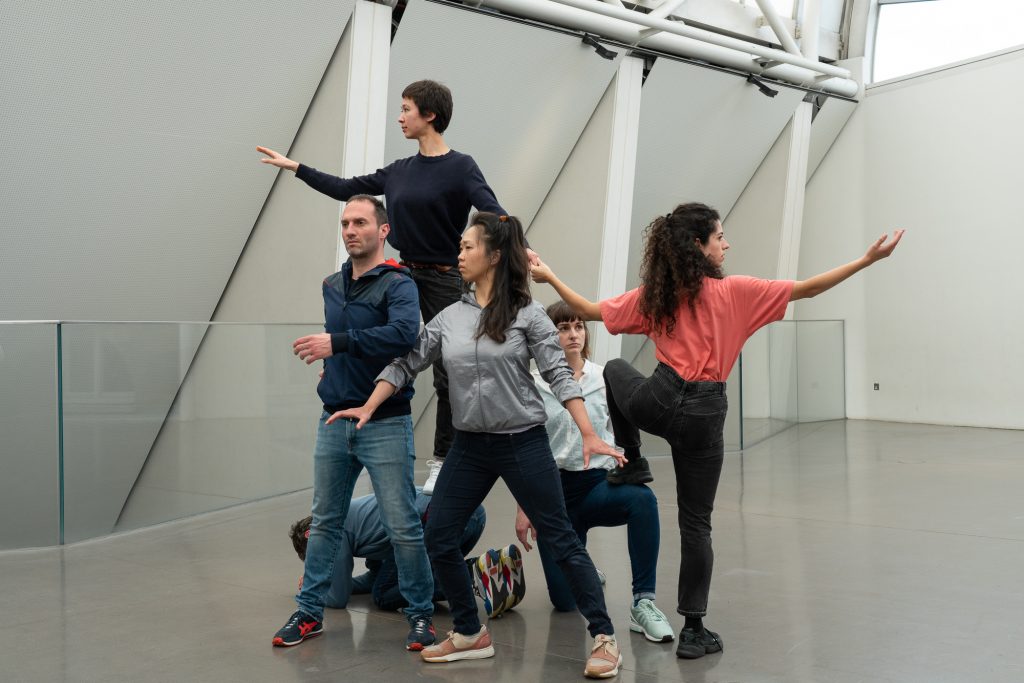 First UK presentation
Supported by the Romanian Cultural Institute and the Goethe-Institut London, with the additional support of Outset Contemporary Art Fund and the Climavore Residency.
Artist's talk: Alexandra Pirici in conversaiton with Iwona Blazwick, Director of Whitechapel Gallery.
Monday, 20 May 11am at the Climavore Residency.
Alexandra Pirici  brings the ongoing action Leaking Territories (2017), to London for the first time. Originally made for the decennial art exhibition Munster Skulptur Projekte 2017, The Friedenssaal in Münster's historic town hall served as the starting point for a work remediating political world events with live bodies, conjuring and linking together actions from different times and spatial realities, revealing the concept of a well delimited, well enclosed horizontal territory and stable identity as a fiction.
Performed by: Luisa Saraiva, Susanne Songi Griem, Boar Beniamin, Pia Wagner, Fang-Yu Shen, Rolando Matsangos.
Photos by Manuela Barczewski