Exclusive Poster by Keiken with Sakeema Crook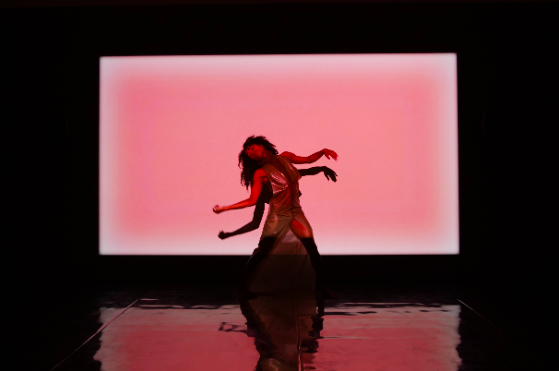 Keiken is a collaborative practice, co-founded by artists Tanya Cruz, Hana Omori and Isabel Ramos in 2015. Based between London and Berlin, they come from mixed diasporic backgrounds (Mexican/Japanese/European/Jewish).
Keiken's collective title is taken from the Japanese word for experience; the lived experience being an idea at the core of their practice. They are collaboratively building and imagining a Metaverse to simulate new structures and ways of existing and to test-drive possible futures. Keiken creates speculative worlds through filmmaking, gaming, installation, Extended Reality (XR), blockchain and performance. Through these varied mediums they explore how societal introjection governs the way we feel, think and perceive.
Recent selected exhibitions include: 2nd Thailand Biennale, Korat (TH); House of Electronic Arts HEK, Basel (CH); Francisco Carolinum, Linz (AU); Newlyn Art Gallery & The Exchange, Penzance (UK); Russian Federation Pavilion, 17th Venice Architecture Biennale, Venice (IT); Koenig Galerie, Decentraland; Yebisu International Festival for Art & Alternative Visions 2021, Tokyo Photographic Art Museum, Tokyo (JP) (2021); Yerevan Biennial, Online; FACT, Liverpool (UK); HAU Hebbel am Ufer, Berlin (DE); Frankfurter Kunstverein, Frankfurt (DE); transmediale, Haus der Kulturen der Welt HKW, Berlin (DE) (2020); Institute of Contemporary Arts ICA, London (UK); Jerwood Arts, London (UK) (2019).