Swimming Pool, Bauhaus Stadtbad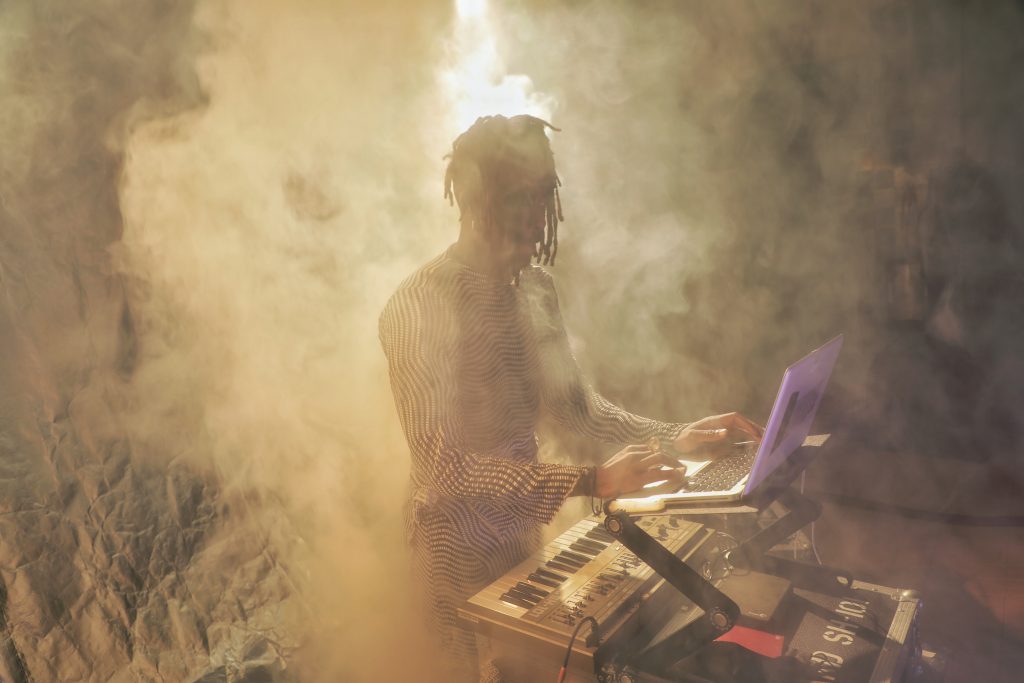 Rowdy will inhabit a derelict Bauhaus swimming pool to create a deep space for entanglement, unravelling, connections and disconnections. Somewhere between a happening, performance and installation, we are invited to engage with the space to explore ourselves, our physicalities, and our relationships with technology through a participatory live-soundscape performed by the artist for this unique setting.
*The artist formerly known as Rowdy Superstar.
ROWDY SS (UK), lives and works in London. Rowdy is a multi-disciplinary artist, working with sound, music, dance, installation and live performance. He was a member of Atari Teenage Riot, a Berlin based noise band and has released music on acclaimed indie labels Accidental, DHR and Beat Inc. Rowdy has worked closely with numerous artists and makers including legendary dub creator Lee Scratch Perry, Ron Arad, musicians Eska, Zero 7 and acid house pioneer Adamski and has run successful club nights 'SOAP' a no photos, subversive bass heavy alt trap/post-grime night and 'SONIC' a club night space for interactive sound/performance art and DJin in London. Recent commissions/works include: Balance – Kottinspektionen Dans, Sweden; 48hours: (w/Last Yearz Interesting Negro), NOW19 Festival, The Yard Theatre; In Movement (w/ Zinzi Minott + Evan Ifekoya) – Somerset House; Fury1 (w/LYIN) – Transmediale Festival, Berlin; Balance – Palais De Tokyo, Paris; Balance (w/ Rebecca Bellantoni) – Block Universe, London; Balance – The Southbank Centre; Balance video screening – CRXSS Platform Festival; WDREV (w/Lol K) – Nuit Blanche, Théâtre de la ville, Espace Pierre Cardin, Paris.
Image: Rowdy SS – Balance – La Manutention, Palais De Tokyo, Paris. 2018. Photo by Ayka Lux