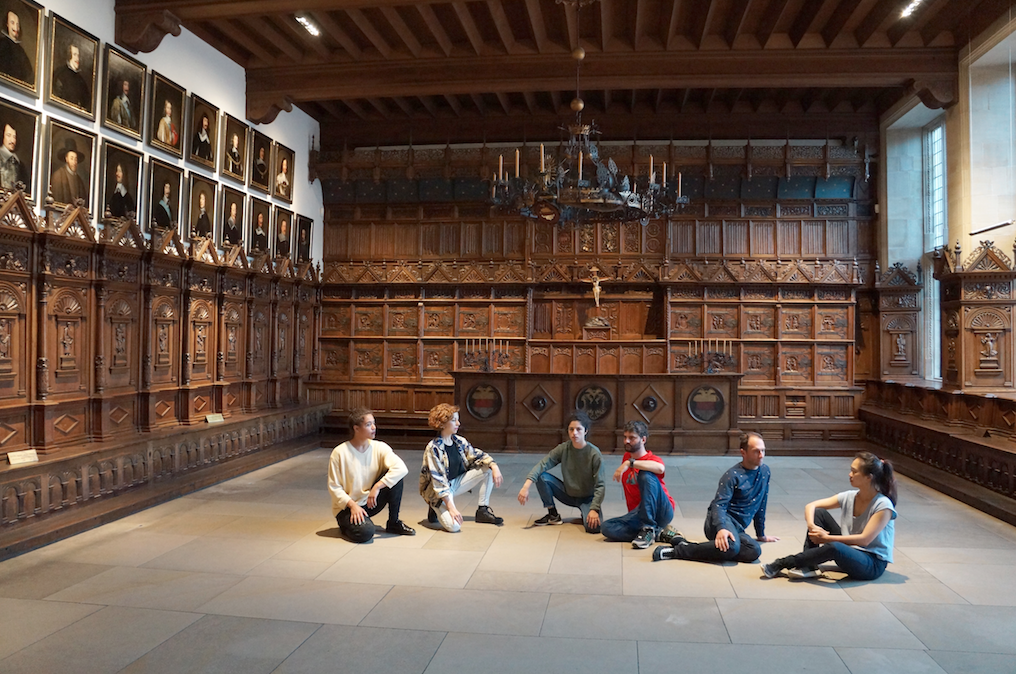 For this free event please rsvp to rsvp@blockuniverse.co.uk with the subject header Alexandra Pirici.
Climavore Residency in partnership with Outset
Whitechapel Gallery Director Iwona Blazwick in conversation with Block Universe artist Alexandra Pirici.
Join Whitechapel Gallery Director Iwona Blazwick and Block Universe artist Alexandra Pirici for a lunchtime talk, discussing the artists ongoing practice and her work Leaking Territories, on view at London's Imperial War Museum from 22-28 May, 2-6pm daily. For more information click here.
—
Biography
Alexandra Pirici (b. 1982, RO) is an artist with a background in choreography that works undisciplined, across different mediums. Exploring both the history and the function of gestures in visual art and popular culture, Alexandra Pirici choreographs complex "ongoing actions" and "performative environments" that fuse dance, sculpture, spoken word and music. Pirici frequently deals with the history of specific places in order to playfully tackle and transform existing hierarchies. Her works have been exhibited within the decennial art exhibition Skulptur Projekte Münster 2017; The Romanian Pavilion at the 55th Venice Biennale (2013); Tate Modern London (2016); New Museum, New York (2018); The 9th Berlin Biennale (2016); Manifesta 10, St. Petersburg (2014); Centre Pompidou, Paris (2015); Museum Ludwig, Cologne (2016); Russian Museum, St. Petersburg (2017); Neuer Berliner Kunstverein, Berlin (2017); the Van Abbemuseum, Eindhoven (2014); Museum of Modern Art, Warsaw (2015), among others.