Marikiscrycrycry, in collab. with Gareth Chambers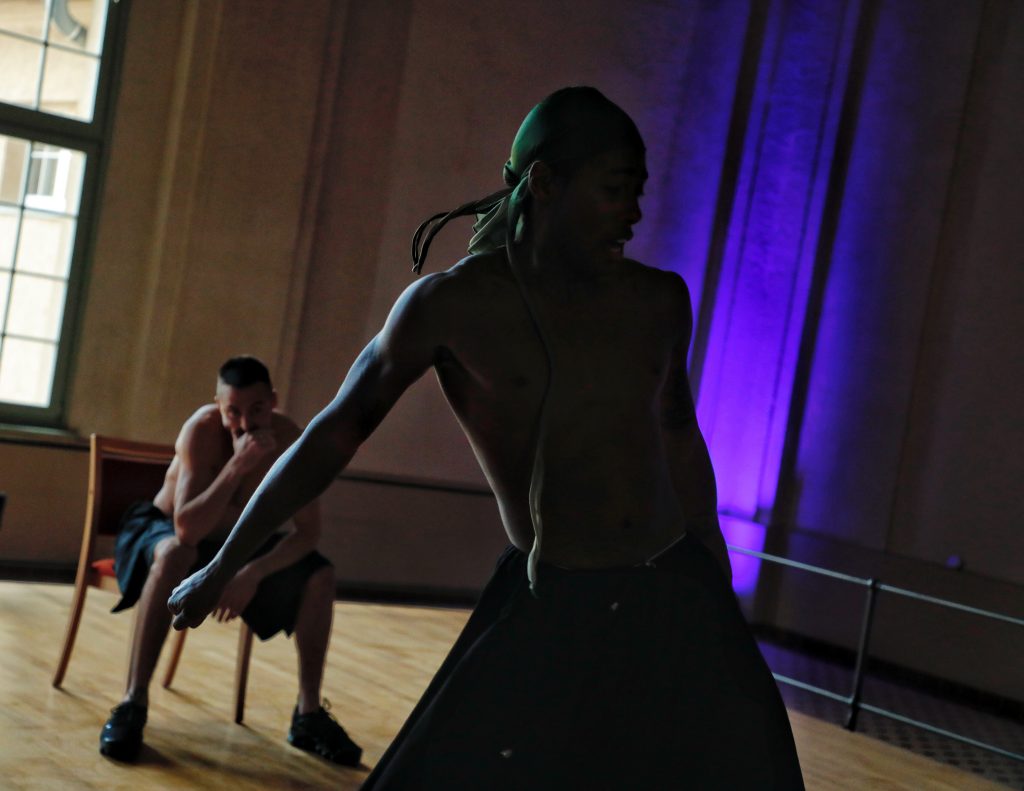 Commissioned in partnership with: Block Universe, Theatre in the Mill, The Yard Theatre, New Queers on the Block, Marlborough Pub and Theatre (UK)
marikiscrycrycry is the performance project of American born, London-based choreographer and artist Malik Nashad Sharpe. Their work operates with an expansive choreographic proposition that utilises dance and live action as a modality that excavates various ontologies around Blackness and Queerness. For POWER NIGHT, they will perform an excerpt from their new work He's Dead, a work that will evolve over the course of the evening. Beginning with and impossible question 'Was Tupac depressed?' traversing a fantastical choreographic landscape that cements in many ways the humanisation of marginal experience. Performed alongside dancer Gareth Chambers, they will investigate defence strategies and the re-cultivation of power through actions and the performing body in E-WERK's Turbine Hall.
marikiscrycrycry (b. 1992, New York, US), lives and works in London.
Malik Nashad Sharpe graduated with a B.A. in Experimental Dance and Live Art from Williams College, and they hold a diploma in Contemporary Dance from Trinity Laban Conservatoire for Music and Dance. They have shown their work at Tate Britain, London; Block Universe; CCA Glasgow; The Place, London; Théâtre la Chappelle, Montreal; Hackney Showroom, London; Montreal arts interculturels; and Brooklyn Arts Centre, New York, among other festivals and institutions.
Image © Uemura Tadayuki