Jenny Moore w/ Nandi Bhebhe, Tracky Crombie, Sib Trigg, and Rob Bidder (aka housemates)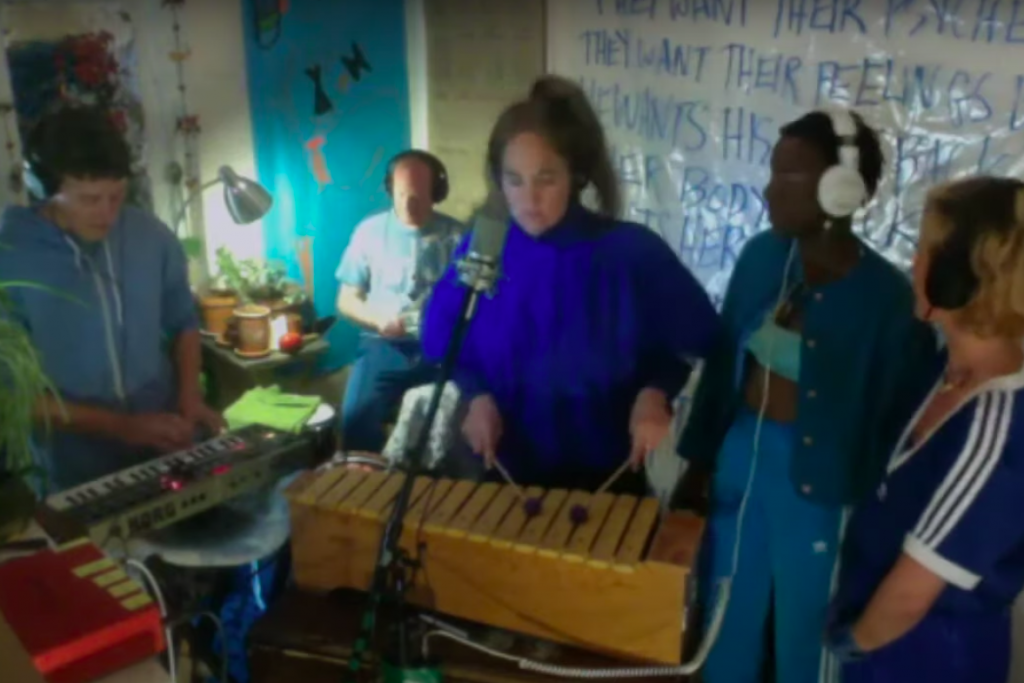 People are unfinished
Livestreamed performance by Jenny Moore w/ Nandi Bhebhe, Tracky Crombie, Sib Trigg, and Rob Bidder (aka housemates)
Part video-collage, part skit, part re-enactment of our new kinds of bodies and movements, and finally a gig in the dining room, think about it like unboxing ourselves after being in the house together for 8 weeks. it'll start theatrically and end theatrically and there'll be a moment in the middle where we'll just play songs and read the YouTube comments.
I'm having trouble with objects and people / peripheral vision, cosmological indecision
I'm having dreams of this never-ending trip / lack of preparation peppered heavy with apparition
Move me out of the house.
I'm holding tight to the skin of my thigh / gradual coming to, pulsing wrist elbow ankle new movement
This is new movement.
This is new. 
I'm having trouble with objects and people / cosmological indecision, peripheral vision
I'm having trouble.
We're having trouble.
Moving without moving.
We are moving without moving.
This is new.
Tech and livestream support by Rubie Green.
Image credit:
Stills from 'People are unfinished'.