Parthenon Gallery, British Museum, Great Russell Street, London WC1B 3DG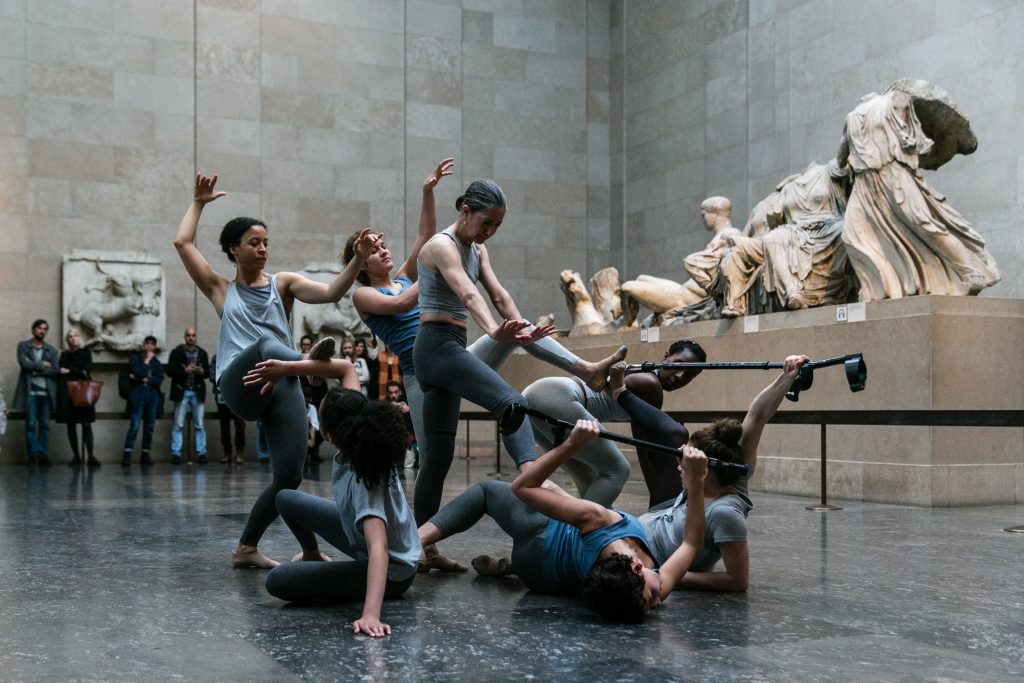 In this new commission, which will be presented in the Parthenon Gallery at the British Museum, artist Alexis Blake will work with a group of professional dancers to question historical representations of the idealised female body. Referencing Diana Watts and Dora Menzler's contributions to the women's physical culture movement of the early 20th Century, which drew inspiration from Greek philosophy, history and ideals, this choreographic work will explore notions of national collective identity vs personal expression through form, symmetry and balance in movement.
Conditions of an Ideal is a co-commission from Block Universe and Delfina Foundation, and is supported by the Mondriaan Fonds and The Embassy of the Kingdom of the Netherlands.
With thanks to the CROSS International Performance Award, The British Museum and Ian Jenkins.
Co- Producer/ Rehearsal Director:
Zara Truss Giles
Dancers:
Eleni Papaioannou
Ruby Embley
Tanja Erhart
Vanessa Abreu
Nandi BheBhe
Kezia Pollendine
Ellen van Schuylenburch
Musicians:
Luisa Gerstein
Sarah Jones
Lani Rocillo
Film Crew:
Lucas Van Woerkum
Jasper Van Gheluwe
Robert Berger
Image credit: Arron Leppard