EW Turbine Hall & Engine Room
Performance Electrics gGmbH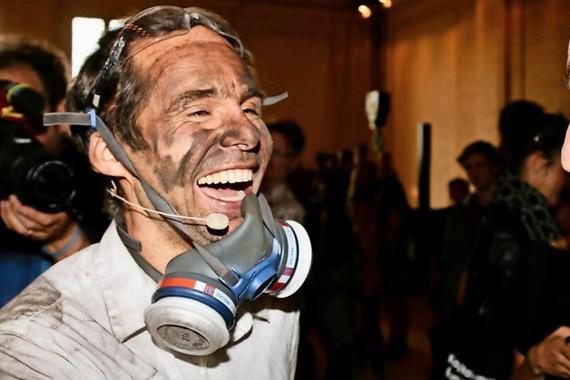 Performance Electrics will launch POWER NIGHT with a performative intervention in E-WERK's Turbine Hall and adjunct Engine room. Performance Electrics (Pablo Wendel) will reactivate the mechanical infrastructure of the 1913 power station in order to autonomously power the contemporary art programme. From 14th September 2019 onwards E-WERK will fulfil its long term mission to feed Kunststrom electricity into the national grid on an industrial scale in order to provide renewable electricity into the national grid for local and national distribution.
PERFORMANCE ELECTRICS gGmbH is a non-profit electricity provider, founded by German artist Pablo Wendel (b. 1980, Germany) in 2012. Performance Electrics gGmbH is based in Brandenburg and Stuttgart.
Performance Electrics produces and supplies Kunststrom electricity, a new form of renewable electricity generated through art works and available for public consumption through the national grid. Wendel studied sculpture at the Staatlichen Akademie der Bildenden Kunste, Stuttgart under Christian Jankowski and at the Royal College of Art in 2009, under Richard Wentworth. Wendel has exhibited internationally, notably at the ICA, London (UK); KunstMuseum, Stuttgart (DE) and Rockbund Art Museum (CHN).