Stationers Hall, St. Paul's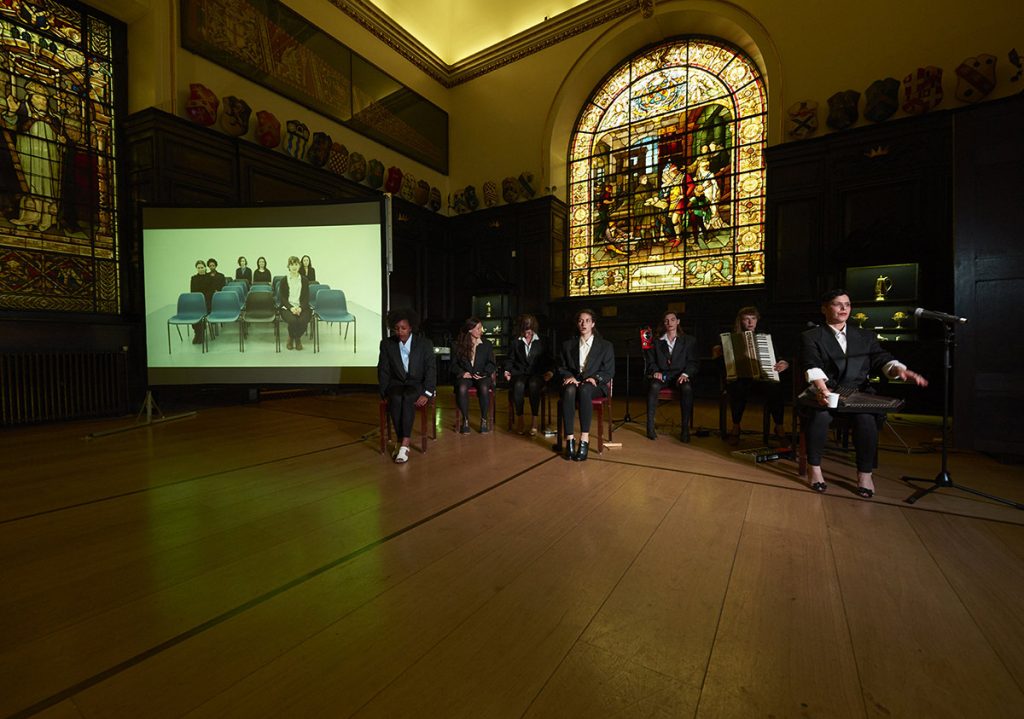 Artist and composer Lapelytė presents The Circus – an expanded version of Candy Shop for seven female voices, including acoustic and electronic instruments and video. The Circus will present a local choir, drummer and a marching band to make a full length celebration reworking the games of power that are embedded in the rap songs into lullabies, narrating a story about beauty, gender and the mundane. Originally commissioned by Borealis Festival, Norway.
Performed by Nouria Bah, Anat Ben David, Angharad Davies, Sharon Gal, Heidi Heidelberg, Maria Sideri, Greta Eacott and Lina Lapelytė herself.