Joe Moran + Eva Rothschild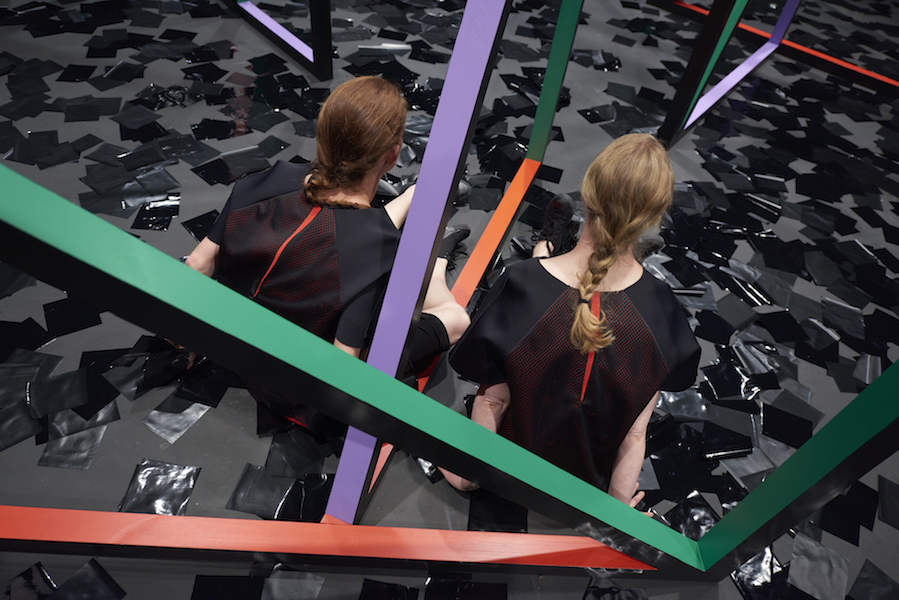 Sculptor Eva Rothschild and choreographer Joe Moran take the first step in a fresh new collaboration for Block Universe performance art festival in partnership with fig-2, an independent project resident at the ICA. Navigating the meeting points and tensions between their sculptural and choreographic concerns, Rothschild and Moran explore the shared and conflicting materiality of the body and the sculptural object. Presented in both the Studio and Theatre at the ICA, A Setup brings existing film and performance works into relationship with new sculptural interventions.
A Setup merges two practices by bringing existing film and performance works into relationship with new sculpture taking place at ICA Studio and ICA Theatre: while Rothschild's film Boys and Sculpture (2012) and Moran's In Land (2008) are shown in the ICA Studio with benches by Rothschild, Moran's durational performance installation, Singular (2011) is performed in the ICA Theatre with sculptures made for the space by Rothschild.