Courtyard, Royal Academy of Arts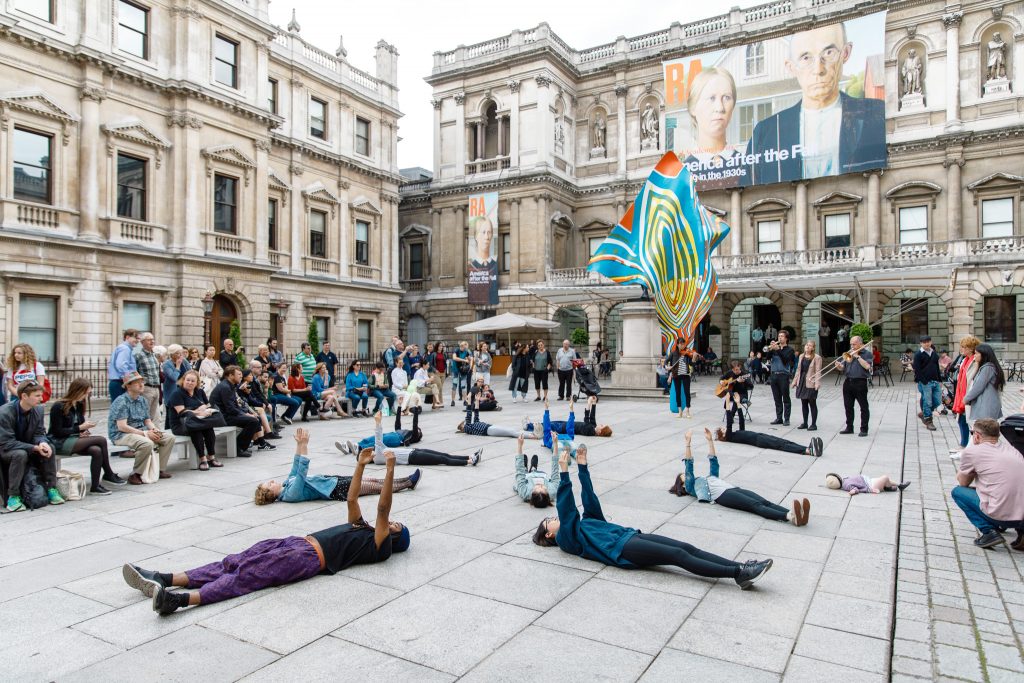 *UK premiere
Made possible with the support of Bath Spa University and Gaia Art Foundation.
The choreographed movements for the UK premiere of 5100: Pentagon were inspired by collected archival images relating to the Gwangju uprising on 18 May 1980, and are set to an adapted version of the 1980s demonstration song, 'A Song of May'. Each performance is constructed based on a web-tutorial accessed by anonymous groups of participants with no restrictions on age, gender and art experience. This project brings to light an unexplored period in history as an intensive moment, performed repetitively yet differently by voluntary participants in every new iteration.
5100: Pentagon is a project by Young In Hong in collaboration with choreographers Ann So-Hee Mannik Kristiansen and Sarah Louise Kristiansen.
Image credit:  Arron Leppard