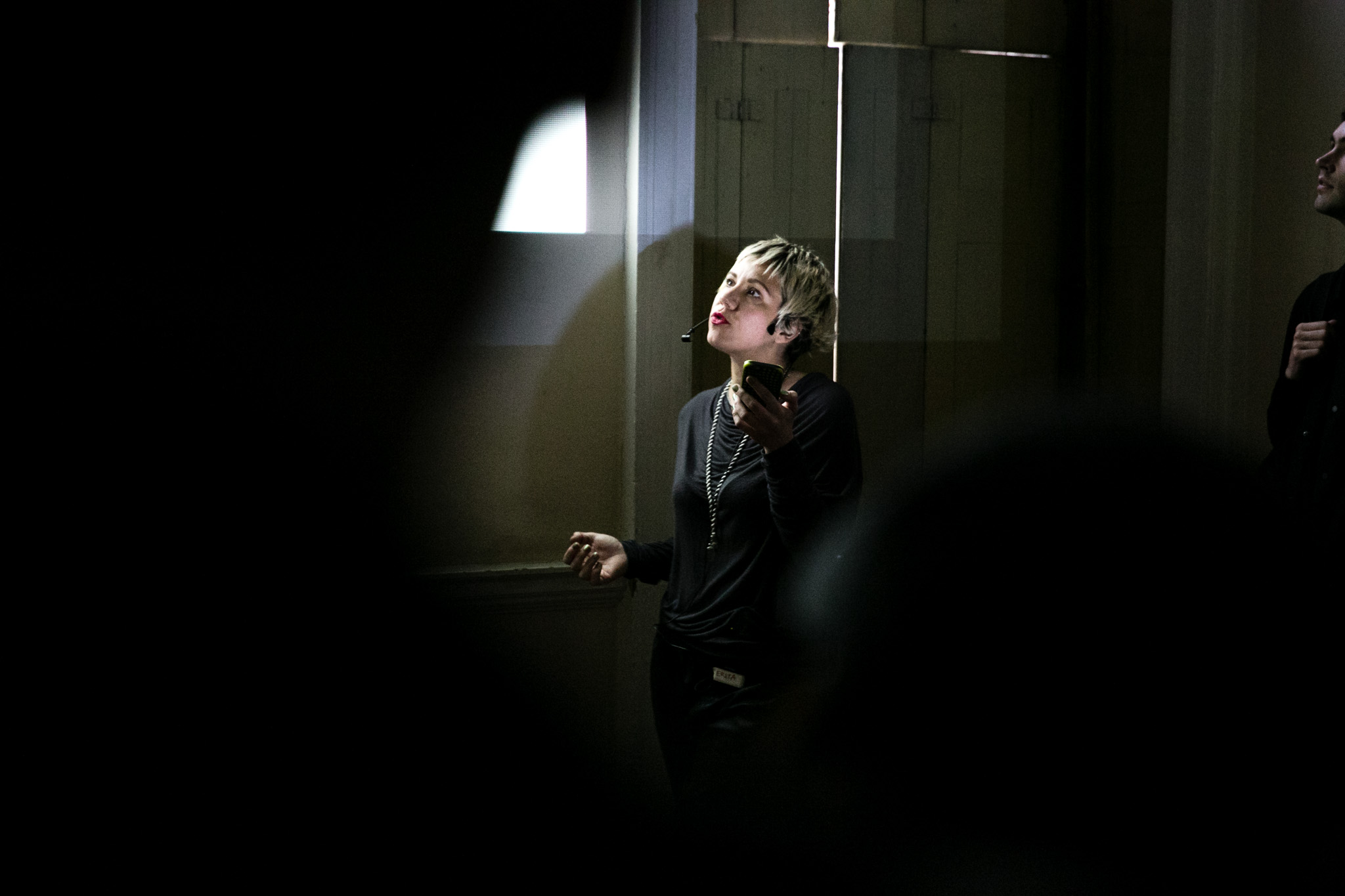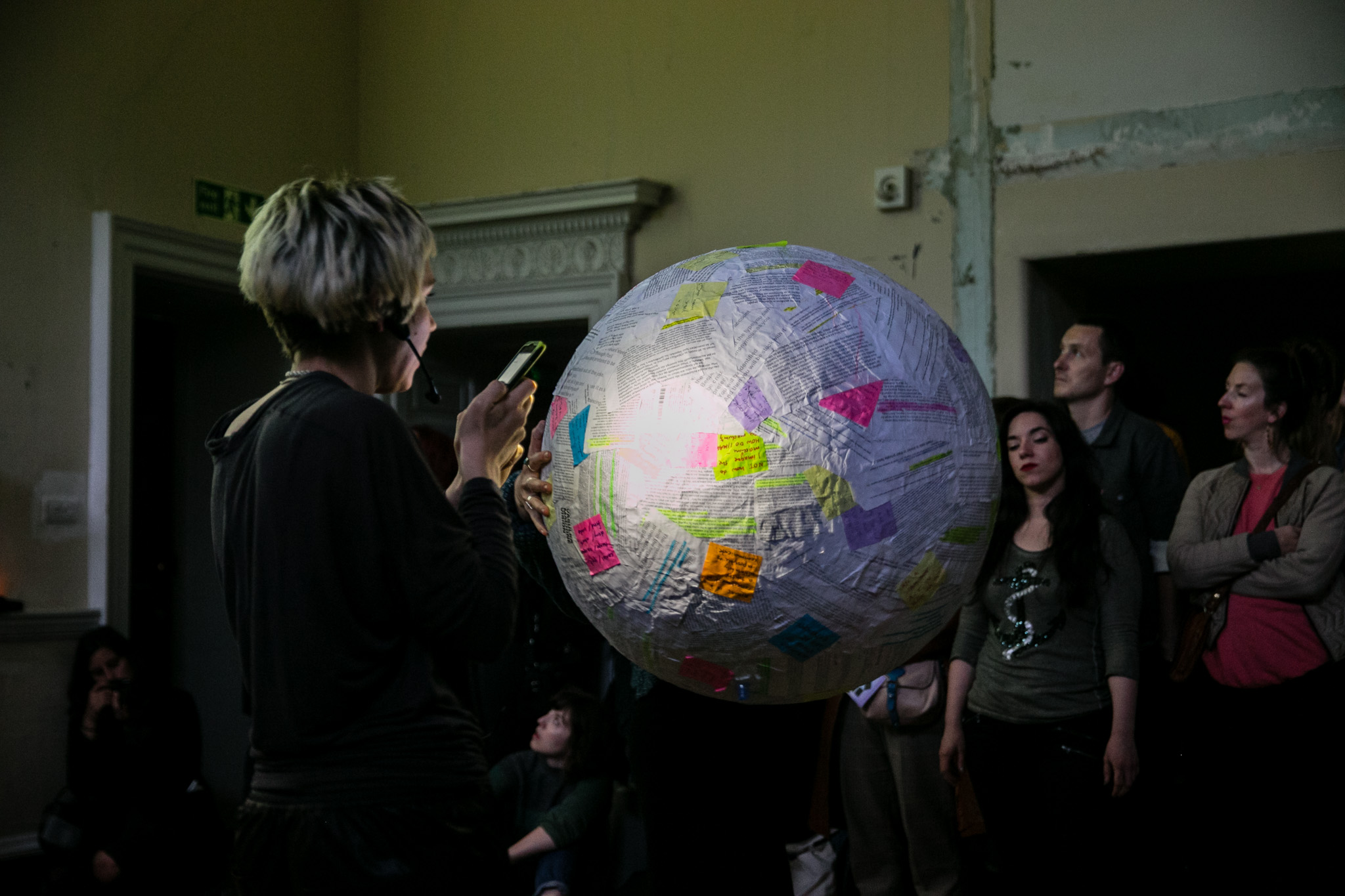 Erica Scourti's mytho-biographic performance explores the automation of personality, drawing on ancient Greek tales of the underworld and the notion of human and technological proxies. This performance  traces a speculative situation of the artist being fired from her own job and replaced by automated affective agents and human assistants, questioning the role of efficiency-enhancers in an economy that valorises the authentic presence of the artist.  Personal Proxies  humorously explores self-doubt, anxieties of legacy and self-improvement.
Assistants for this performance are Maria D Sotiropoulou, Skye Arundhati Thomas and Afra Zamara.
Image credit: Arron Leppard
Erica Scourti was born in Athens, Greece, and is now based in London and Athens. She has exhibited, performed and presented talks recently in London at The Photographer's Gallery, Hayward Gallery, ICA, David Roberts Art Foundation, Southbank Centre, South London Gallery and the Royal College of Art. Recent exhibitions include Big Bang Data at Somerset House, London. In 2015, Scourti was in residence at Wysing Arts Centre, Cambridge, and at the White Building, London; she is a Near Now Fellow 2015/6.