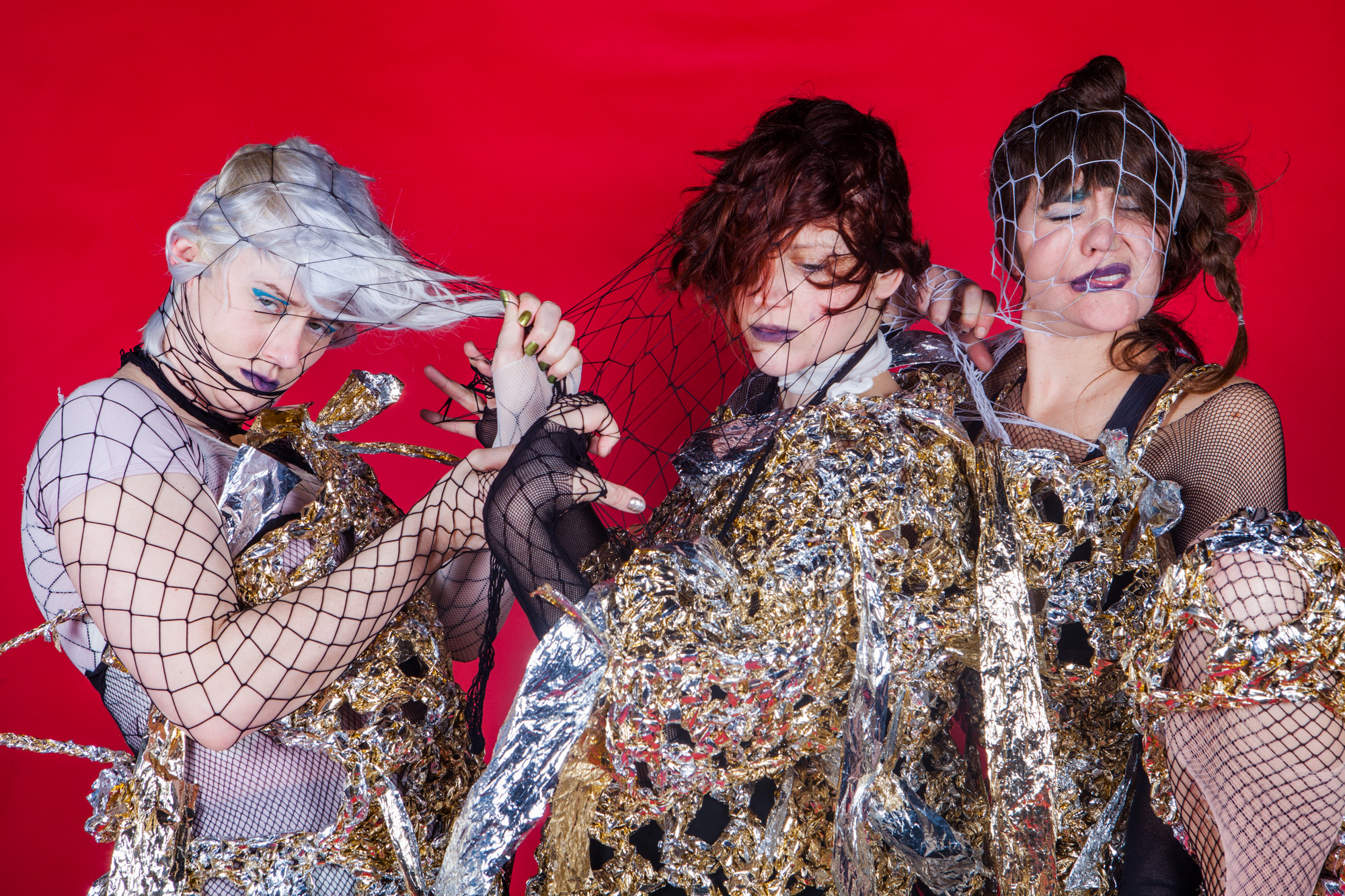 Charismatic Megafauna performs a live set of drum-punk-powered missives from their album Semi-Regular as well as more recent compositions. Known for their original costumes, visual projections and anti-establishment energy, the band finds its most vibrant realisation playing live, in the interaction of band, space and audience. Offering a potent mix of girl-gang chants, syncopated drum offensives and mutant synth freakouts, Charismatic Megafauna refract their feminisms through an absurdist lens. This is party music for politically-minded people.
Charismatic Megafauna is Jenny Moore, Georgia Twigg and Susannah Worth, a dance-punk trio from London, UK.
CHARISMATIC MEGAFAUNA is a dance-punk trio from London, UK. They have been playing in fields, festivals, apartments, warehouses, museums, galleries, pubs and basements since 2014, including at Towner in Eastbourne; Nottingham Contemporary; Art Licks V&A Late; Bergen Assembly; Butcher's Tears in Amsterdam; Tate Modern; Open School East; Supernormal Festival; Wysing Arts Centre's Space-Time Festival; the Feminist Library; and Focal Point Gallery in Southend. They
released the Maxi Brief EP recorded live at Tate Modern in 2016, and their debut album Semi Regular in 2018.
Image: Charismatic Megafauna, by Photo Kate Bones, Styled by Kalina Pulit